Do you remember your first experience of owning a pet? Puchu is our first family dog. My mom named him as he looked so cute when we first saw him. My brother found this cute puffy fellow abandoned on the street. I still remember the first day he brought it into the house. Our neighbors were questioning the need of keeping a handicapped puppy at home. My brother and I were adamant and insisted on keeping him anyway. He instantly became close to my brother. I loved him but I was scared in the beginning to even touch him as it was our first time owning a dog. I had always been aloof from dogs as I thought I won't be able to make a connection with them. I was wrong, with time it got easier. During the initial days of owning him, I was working from the office, therefore, I saw him only in the morning and during the night. He seemed calm during those times.  
As I started working from home, I started seeing some unusual behavior. I adore my puppy with all my heart. Even if he is only gone for a minute, the house feels empty. However, I noticed that he will not stop barking at strangers or house guests. And as Covid 19 lockdown began to loosen, I got worried.
When we have visitors, I'd prefer him to stop barking. I want to take him on a vacation where I won't have to worry about him harming other campers or pets. However, I am not very adept at training my canine companion. He's not going to just sit there and listen. He only wants to go on walks and bark anytime he gets the chance. My brother has provided him basic training but he is also busy with his work. I am feeling helpless teaching him anything else.
Therefore, I have decided to go for dog training. If you are also facing the same issues, I would advise you to try Bark n Walk which I have found is one of the best centers in Delhi NCR for dog grooming and training.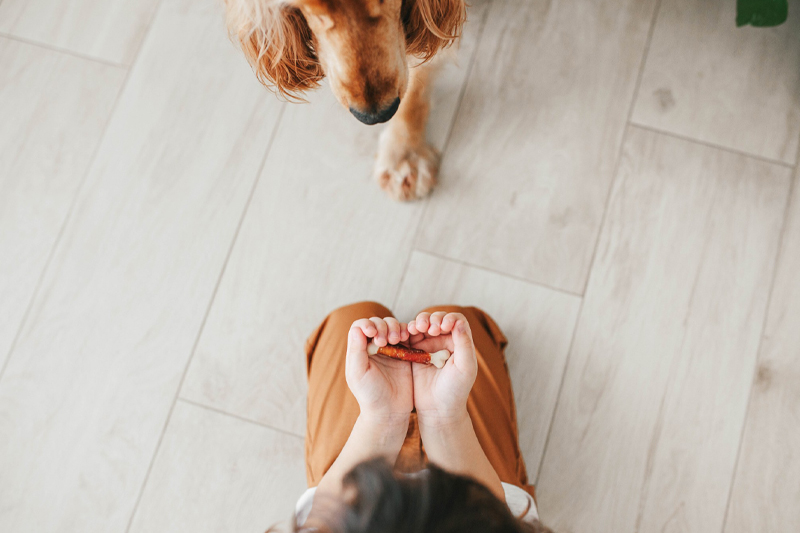 What does Bark n Walk offer?
This safe sanctuary for furry friends was created by Bark n Walk so that they may rest and have fun even when their parents aren't around. A playground created with love and care to satisfy the needs of our canine companions. It now has a team of professionals that are dedicated to assisting individuals and their pets in improving their connections.
Bark n Walk will assist you with every phase of dog training if you require assistance with your furry child. If your dog is enduring separation anxiety when you finally return to an office after several months, they can help.
Bark n Walk has two separate training modules:
In the basic module, basic commands are taught such as
Come, go, sit down, shake hands, salute, roll, attack, fetch, drop
The advanced module includes training such as
Watch, take, don't take, no, heel, toilet training, removal of bad behavior
To give your dog the best mental and physical enrichment possible, Bark n Walk provides a safe and stress-free environment, as well as personalized attention. They have large playing areas and high-quality nutritious food. Apart from dog training, they also provide services for dog grooming and dog boarding. Along with the training, you can bring your puffy fellow for spa and recreational activities. You can also leave the dog with them if you are planning a getaway and cannot take your doggy along. Premium dog boarding with excellent caretakers is available 24 hours. You will get a clean, air-conditioned dog house. For greater care and safety, CCTV surveillance is available 24 hours a day, 7 days a week. Basic grooming, dog training, and veterinary treatments are available by appointment. For more information, check the services tab on the website.