Grooming fills you with joy and tranquility from inside. Same goes with pups and furry kids. Not only a healthy lifestyle but also its a part of basic hygiene need of canines. However, grooming should be such, that the canine also enjoys the process and it doesn't become an irritation for him/her. It's the way of services provided by the Pet Grooming Centre that overhauls from tip to toe. Groomers in Dog Grooming Services in Delhi NCR make sure they create quite a healthy bond with your canine so that they enjoy the process.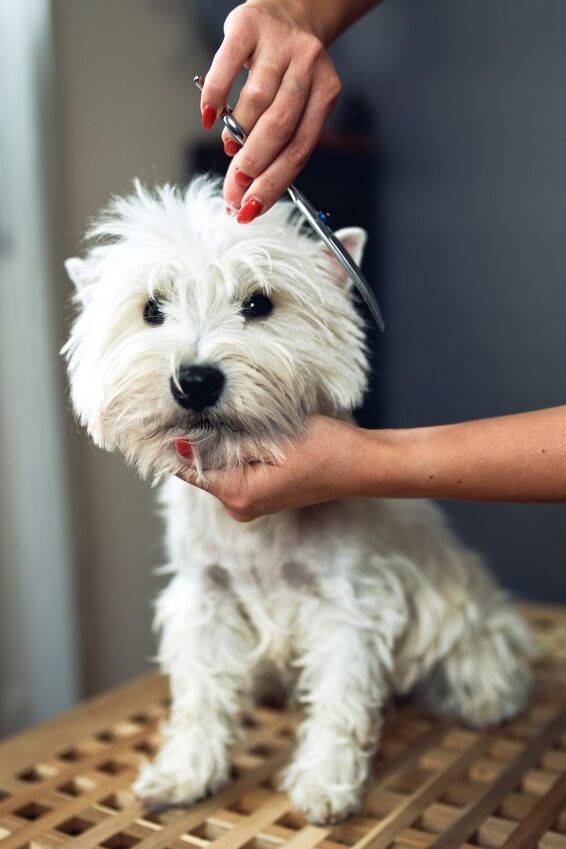 Perks of Dog Grooming Services in Delhi NCR:
Summer Vs. Bummer: Summers are the very season for which grooming is counted as apt. Dogs have many issues as they enter this season and the groomers offer exactly what is required by them. Yes, special treatment with special arrangements of grooming. Almost every Dog Grooming Centre provides spesh services for summers.
New Baby Every time: Every time you take her/him to the salon they turn out to be a complete new furry friend. Not just they enjoy services but they also get the new best, changed happy& cute look.
Infections Stay Away: If they are groomed frequently and within appropriate intervals there are very less chances of infections or any kind of skin diseases to appear. They can be prevented or stopped at the very initial stage.
No-Shedding Days: If your canine is processing through grooming the hair shedding reduces quite prominently and that too for many days. Grooming assists in the spreading of body oils among every corner of the skin and hair and make them shinier and gives strength.
No More Matts: They tend to develop clotted bunch out of elongated hair. Grooming helps settle their irritable pulling matts.
Shiny Coat Wonders: Once the grooming is done your furry baby is the cute furry baby ever. The fur coat naturally attached becomes quite attractive and shiny. Skin refreshens it and the fur become healthy. It enhances the hair growth as well.
Cleanliness: This is the key when it comes to dogs. You are the only one who is responsible for their care and cleanliness. Oral and skin hygiene can only be well maintained by the grooming services.
Hitch to the best Dog Grooming Services in Delhi NCR for your dog to take the best experience and watch your dog in its cutest appearance and lifestyle.