Are you unable to find what's best for your dog? You must have an idea about what your dog actually needs and what place with all the facilities suits him/her the best. From their peppy bounce to their cushy and quality time spent, every knock must be taken care of.
It goes without saying that your luxurious air-conditioned & tile/ marble flooring places cannot provide your playful dogs a ground for these. And that's where you must hit a dog park. A dog park is a facility with all the equipment and playful luxuries with cleanliness as per their needs. These parks include vet-beds, pet toys, dog training and grooming services & accessories, proper space similar to a amusement park such as, water fountains, swimming pools, ponds for canines to play and trained care takers. That's not all you must also look for in a dog boarding in Delhi NCR.
The list seeming endless, some parks even provide the dog clinics, dog grooming salons and pooper scooper stations along with dog-poop bag dispensers and garbage cans, while some have luxurious settings that serve your pet with relaxing durations.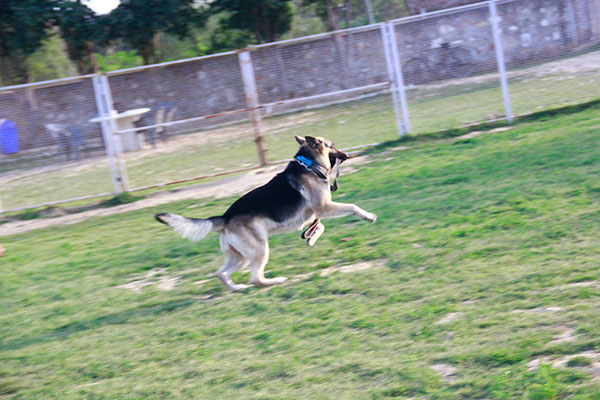 Let us give you a glimpse of why the dog boarding in Delhi NCR can help your dogs develop a major assistance in their health, hygiene, and joy:
1. Aerating Space
That's what animals are made for. An open space that gives a proper air to your pet. Not just lawns, but also lush green farm with fun park set up.
2. Leash-free stay
We know your pet would love if it would be freed from the leash which is always there when they roam around. These dog parks respect their freedom and let them scamper all over the play place.
3. Friendly Animal
Socializing is something not just for we humans. It somehow becomes important for your canine too as they need to be in an environment where they can mingle with more humans, and are not afraid of other dogs. The dog boarding in Delhi NCR helps them to cope with these.
4. A teacher is a student too
You as a dog owner must be aware of almost every command you need to train your pet with. But, this kind of socializing can help not only your canine but also you to observe other pet parents' ways of being with their canines. And if you are new pet parent, interacting with an experienced one is of much help.
5. Last but not the least, good reviews by previous users of the dog park/ dog accommodation.
It is essential to pay attention to what place is best for your canine and these mentioned points might assist you to find one.