Don't understand what's going on? When you leave your dog at boarding, he or she feels like this. When you initially put your dog in a dog boarding facility, they will be confused and concerned. You were, after all, the center of their universe, and now you're no longer there. You're also putting them in an odd position with strangers she doesn't know. We're all aware of how much our dogs yearn for us. We realize how difficult it is to leave your pet, which is why Bark n Walk, A dog boarding in Delhi-NCR, offers services that allow you to concentrate on your job while your companion is looked after. It's almost like having a second home!
Some major guidelines are:
VACCINE RECORDS – Ensure that your dog is up to date on all vaccinations (Rabies, Parvo/Distemper, and Bordetella) and that you have confirmation of vaccination. Most dog boarding facilities won't accept dogs that don't have proof of up-to-date vaccinations.
TREATMENT FOR FLEAS, LICE, AND TICKS — Even if your selected facility does not require it, we strongly advise getting your dog treated for fleas, lice, and ticks before boarding. Always with your veterinarian before deciding on a parasite treatment. When animals are treated inappropriately, they might have negative consequences.
Food (WITH FEEDING INSTRUCTIONS)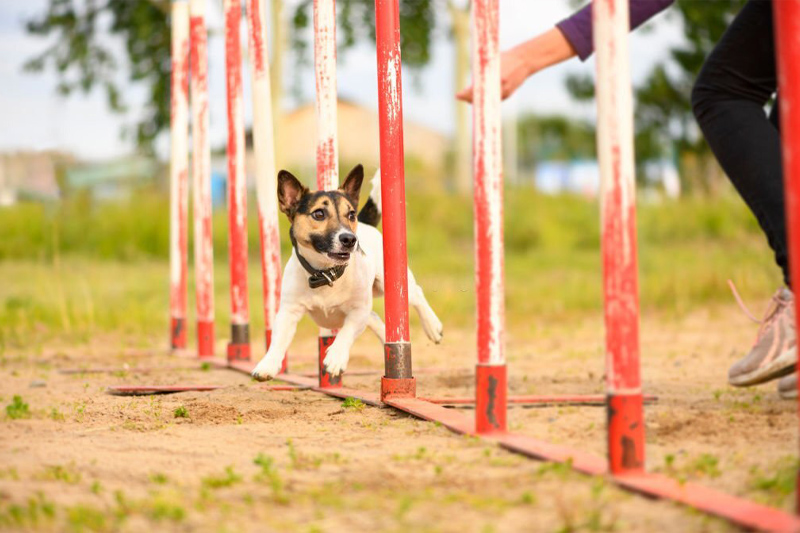 Make sure you have adequate food for your pet to eat throughout his or her stay. Then, just in case, pack a little more! You never know whether your flight may be delayed, forcing your dog to remain an additional night. If a dog's food is suddenly shifted, its stomach might become quite unhappy. To avoid this, have them bring their own meals from home. Also, make sure the food comes with extremely clear feeding instructions. How often do you feed your dog during the day? Do you weigh their meal or simply pour it into the dish? Is there a combination of wet and dry food given to them? It will be simpler if you provide additional details.
HOME COMFORT — For some dogs, boarding may be a stressful experience. Bring your dog something familiar from home to help them relax. Their favorite toys, their dog bed, or even a piece of clothes that smells like you. Even though your kennel provides beds and blankets, having something familiar to your dog might make dog boarding a lot easier. Please bear in mind that some things may not be returned to you in the same condition as when you received them. When dogs are agitated, they are more inclined to chew and damage items.
CONTACT INFORMATION – Make sure you provide the kennel with your contact information, as well as where you will be staying during your trip. In the event of an emergency, you must also provide contact information. Someone who is still in town and can pick up your dog if necessary, as well as someone you trust to make medical choices if you cannot be contacted, should be your emergency contact. Most kennels will also ask for your veterinarian's contact information. In the event of an emergency, the kennel will be prepared to transport your dog to someone who is familiar with their medical history.
COLLAR (WITH TAGS) – Don't forget to bring your dog's collar, which should have an identity tag attached. Having your dog go missing is every owner's worst nightmare. Although it is quite unlikely that this would occur while in dog boarding, it is always wise to err on the side of caution and ensure that your dog is wearing current identification at all times. If your dog normally wears a choke chain or prong collar, bringing a flat buckle collar during their stay is also a smart idea. Chains and prong collars might be a safety threat if your dog is boarding in a facility that allows dogs to play freely.
Here at bark n walk, we give Transparency of the dog boarding management: it is crucial to assess the management of the dog boarding facility and whether they are dog lovers or not because at last is your baby and therefore you would want the best for your pup!
Bark n Walk encourages family members or anybody associated with the dog owner to visit when the dog is staying with them during their business hours. They also get video calls made for the dog's family, as well as recorded videos of their pet! We humans aren't the only ones that like interacting with others. It's also important for your dog since they need to be in an environment where they can interact with more people and aren't afraid of other dogs. You might choose Bark n Walk, dog boarding in Delhi-NCR to help them deal with these challenges.