Many Dog parents feel guilty about having to leave their dogs alone. Even if you wanted to, it may be difficult to transport them everywhere. Here are some ideas for improving your small furry friend's life even while you're not home. While leaving them in dog boarding it's important to take care of their needs and you can also inform them about these our dog boarding beforehand. It's better to leave them in Bark N Walk's dog boarding rather than leave them alone at home with a caretaker.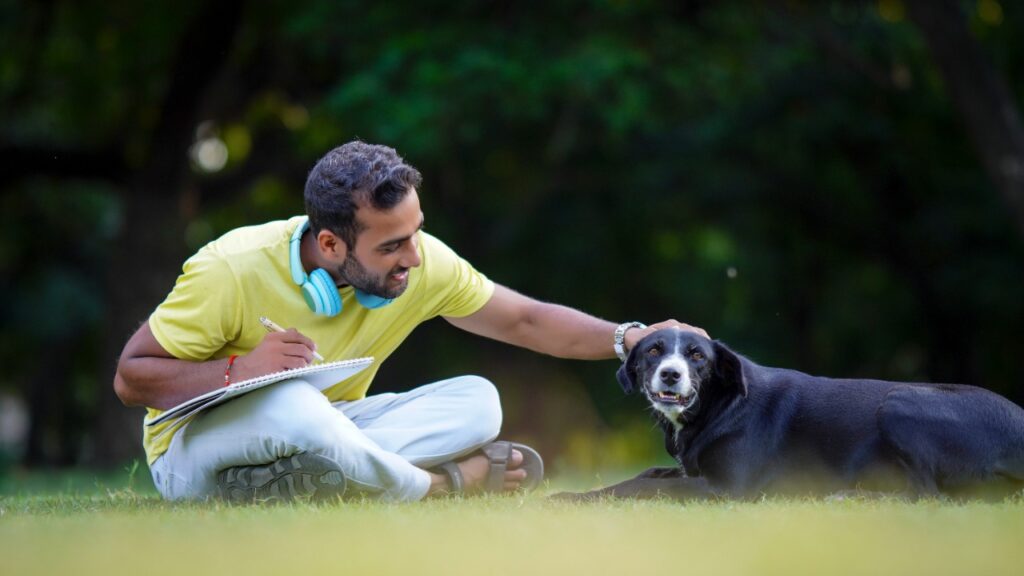 Tire them out: Take your dog for a morning stroll or run in the park. A game of fetch can also do the trick. Always remember that a weary dog is a good dog. 
Leave as many toys as possible: Leaving as many toys as possible will help them stay distracted. Toys that dispense treats, chew toys, and a ball should suffice. Cat owners might leave cardboard boxes and paper bags for your child to investigate. They'd be entertained with a fluffy ball and a mouse toy. You may even hide the toys so kids can go on a scavenger hunt.
Restriction of their space Crate training your dog restricts your dog's access to the house. It also aids in housebreaking because dogs have a natural aversion to soiling their den or sleeping place. You might also restrict their access to a specific room while pet-proofing the house.
In-House Entertainment During the day, keep the radio or television on. However, be cautious while selecting a channel; instead, choose some soothing classical music or a conversation program with no yelling. Keep the volume down enough so they can hear it without being disturbed.
Water and food: Leave a bowl or two of fresh water for them to drink so they don't go through the day thirsty. Keep some dry food on hand for them to consume if they are hungry.
Maintain a schedule Dogs and cats both rely on routine. They might feel at ease with being alone because of consistency and routine. Work may be exhausting, but find time to spend with your pet. Play with them, give them belly rubs and cuddles, and show them how much you adore them.
Such tips can help any dog boarding in keeping the dogs happy and secure. We offer a pleasant dog boarding service for your pet's comfort while they are away from home. At our dog boarding facility, we take great efforts to provide the best care for your pet. The boarding facility is kept clean and in good condition on a regular basis. If you're going on vacation and don't know where to put your dog, stop by one of our boarding facilities and take a look around. Bark N Walk offers year-round, high-quality, comfortable dog boarding in South Delhi.