A day out with your furry angel is never a bad idea, but what if your busy schedule is not allowing you to give your pup the attention he/she needs? Imagine this, you wake up to your little ball of happiness wagging his tail while looking at you with eyes filled with hope that today might be his day of fun. I mean how can one smash that energy with the feeling of utter disappointment? With a dog boarding you never have to worry about leaving your pup behind.
Dog boarding can be simply defined as the perfect day care facility for your dog, it is thoughtfully designed to accommodate and house your pets for a specific time period. A dog boarding acts as a day boarding school for pup, it is meant to house your pets in a way that is fun and engaging for the little joy of happiness. Most dog boardings accommodate large and comfortable spaces for pets to stay in while making sure that your pet is happy and well looked after.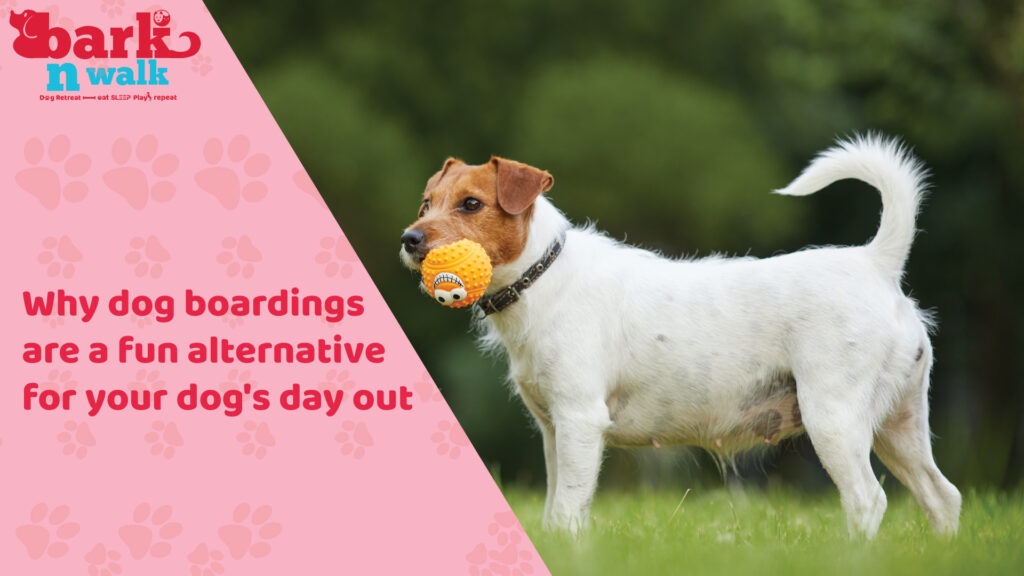 What facilities can you find for your pet at a dog boarding?
Normally, dog boardings have 6-7 rooms or furnished cages with beds, food plates and sometimes an AC or fan for places with high temperature conditions. Apart from these well-coordinated rooms, they also provide for a guaranteed fun time for your pets with a play area that is well equipped with toys and other fun activities. But it does not end there, some boardings are also equipped with swimming pools along with grooming services that advocate to some of the most popular dog salons out there.
Why should you choose a dog boarding facility for your pet?
As a pet parent, you can never be sure about leaving your pet alone without any supervision no matter how well trained your pet is, there is always that possibility of some mishap happening in your absence. This is where a dog boarding can save you from constantly worrying about your little angel while you carry on with your work. Let's look at some reasons why a dog boarding is the answer to all your worries.
Your dog is a social butterfly
If your dog is a social butterfly like you, and likes to be in the company of other dogs in a open space, then a dog boarding will ensure that, that is what your pet gets. Animals tend to want company more than we humans do, pet parents often tend to ignore this essential need of their pets and unintentionally & unknowingly end up isolating their pets from the world around them.
You and your dog believe in the Fitness mantra
Dog boarding provide for a fitness regime for your pet along with open spaces where they can play along with their furry buddies.
For a supervised training experience
If you are looking to train your pet in a supervised and experienced environment then look no further cause a dog boarding does exactly that!
Planned meals and medication nursing
If your dog follows a planned meal program and adheres to any medicinal needs, a dog boarding takes special care with this regard, it not only aids your pet but also puts you at ease.
No need for a dog sitter anymore
It's not always easy to trust your dog at the hands of a sitter, no matter how well you know or do not know that person. With a boarding facility you do have to trust your home and pet at the hand of someone unknown, all caregivers at a boarding facility are trained professionals while they have cameras surveying their premises at all times.
So think no further and go along with your daily schedule while dropping your dog at a dog boarding.