The trend of dog cafes is increasing at a booming rate across the globe. Dog cafes in Delhi NCR thrive on the business of providing a pet friendly environment for both the pet and the pet parent. In a somewhat fast and stress filled society, people are always looking for a way to destress and let go in a happy and comfortable milieu. And what better way it would be to get rid of all your worries than a day out with a cuddlesome buddy, one you can pet and pamper to your heart's desire.
Since time immemorial, being around animals, specifically dogs has made people happier and joyful. Dogs with their purest love, give out a feeling of trust and belongingness. They are not merely a household pet, but are also regarded as humans' closest companions for centuries that no other animal can match. They are such lovely, loyal creatures who always sit beside their owner, sharing all joys and sorrows.
Dog cafes are the Starbucks version best suited for dogs. Most dog cafes in Delhi NCR are different from restaurants that allow pets on their premises. The sole purpose of a dog café is to provide a comfortable and pet friendly space, where both the pet parent and the pet can let loose and enjoy unrestricted, a treat or two together.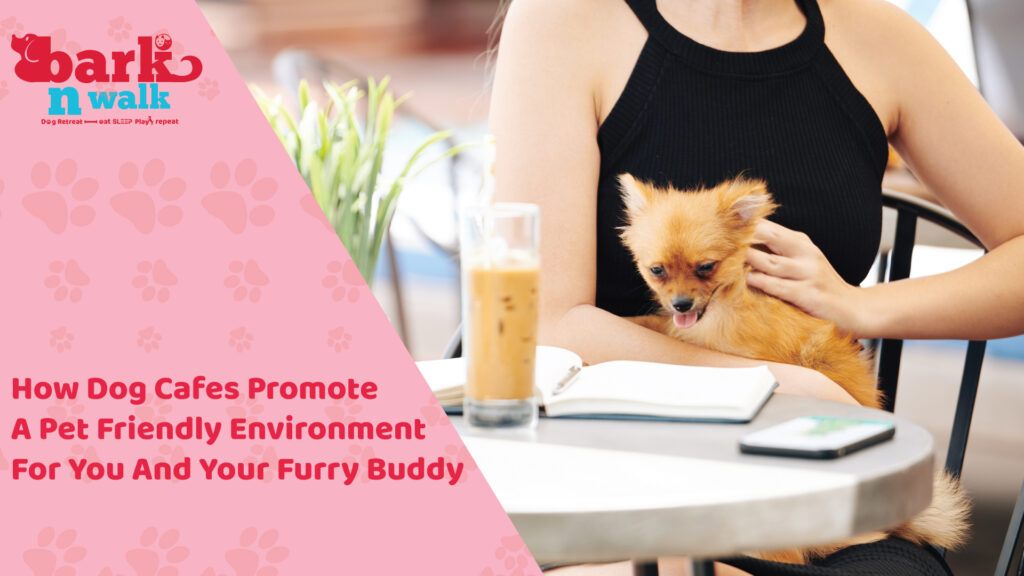 Here's how dog cafes differ with normal cafes while providing a pet friendly environment for you and your pet
They cater for specific needs of your pet
Most dog cafes offer two menus, designed particularly to suit both the dog and the parent. They have a numerous number of treats lined for your dog and each one made specifically to suit their taste buds, sometimes even looking into specific nutritional needs. What's more is that, while your furry angel enjoys his treat, you too can enjoy a beverage or snack while enjoying the company of your favorite companion.
A shopping spree with your little pooch
Dog cafes provide for a little section where you and your pet can shop as your heart's desire. Whether cute key rings or chew toys for your pet, they offer it all. If you are looking for dog beds or cute kennels or even trendy clothes for your little angel you can also find it in such cafes. Not only that but some places offer custom made merchandise that you can order and buy.
A fun place for your pet to let go and hang out with his other buddies
Dogs are always yearning for company, be it in the form of humans or their own kind. Being around other dogs can help your pet rejuvenate his energy in a positive manner. Dog cafes often provide for a large play area for dogs to play along with other pets. Most of these are well supervised and equipped with well trained and experienced supervisors, who help in controlling and coordinating the over excited pup, in a way that is both appropriate as well as effective.
Some dogs cafes offer free Wi-Fi for those pet parents who carry a heavy schedule on their shoulders such that they can hardly spare free time on a day-to-day basis. They can continue working alongside as the pet plays and enjoys.
Perfect place to pamper your pet with a grooming session
If you own a pet who despises the idea of a bath or hate the idea of getting a haircut, then you know the struggles of bringing him to a grooming salon. Dog cafes save you the hassle of tricking your dog into taking a bath or even getting a haircut. Some dog cafes provide for grooming services for your pet. There are a lot of dog cafes in Delhi NCR that can cater such facilities.
Coming to the conclusion, a Dog café is nothing short of a fun-filled arena where you don't just get to spend a wonderful time with your pet but also, allow them some time to breathe in their own happy space. In this way, co-existing is promoted and given due recognition. It may just be the most wonderful gift your pet would relish and remember always.