As a pet parent you always want your furry kid to learn the best of dog commands and tricks. At the same time, you want an environment which is safe and comfortable for your dog. Here are some of the best dog training school in Delhi NCR where you can be care-free and trust them with you dog without a second thought.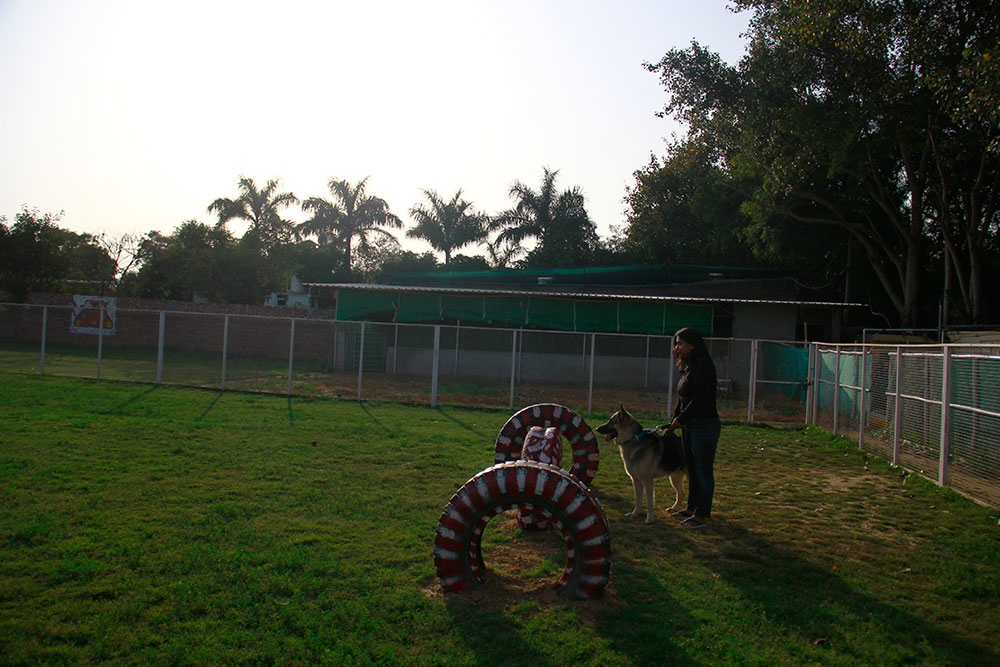 PawCademy, Bark n Walk
Bark n Walk provides almost every service which is needed for your dog. One of those is named as PawCademy which is their dog training school. They have an open space with trained workforce and healthy treats for your canine so that, he/she just feels at home during the training session. They teach puppies with important behavioural instructions like sit down, shake hands, fetch, No etc. They also teach toilet training which is very essential for your dog and your comfort. Also, the great part is, when your dog is misbehaving or restless you know where you must go to, they exactly comprehend how to deal with your dog's bad behavior.
Address: Before CISF Camp, 118/8, Behind New Bloom Nursery, Carterpuri Rd, Bijwasan, New Delhi, Delhi 110061
Greedy breed
Greedy Breed Pet was set across in 2016, a very convinient dog traning school in Delhi NCR. Shortly, this enterprise aims to amplify its line of products and offerings and cater to a large customer base. In Delhi, this establishment occupies a prominent area in Dwarka. It is known for services like Pets Day Boarding, Pet Care Takers, Dog Parlors, Pet Grooming Services, Pet Boarding Services.
Address-3/2/2, KH. NO. 3/2/2 BAMNOLI MAIN BIJWASAN ROAD NEW DELHI-77
K9 School
K9 School is a progressive canine coaching startup with a state-of-the-art training facility in New Delhi, India. They are a team of trainers, behavior experts, puppies, and executive geniuses who are right here with a passion for puppies and a drive to supply exceedingly scientific and education primarily based education to the dogs and the owners.
Address-7th Avenue, Gadhaipur, Chattarpur 110074
Happy Tails Kennel
Happy Tails Kennel is a crew of reputed trainers working closer to developing a benchmark in serving your pet cats and puppies and supplying them with a joyous and comfy environment. They specialize in dog training, daycare boarding residences and overnight motels with lodging services for your cute pets. Their offerings consist of a canine boarding kennel, overnight motels for pets, daycare homes, canine houses, and dog grooming parlor.
Address: A 148, Sector 19, Dwarka, Behind st. Marys School,New Delhi – 110075
Pet Lovers Hut -Dog Boarding Centre
In 2000, daycare for dogs used to be an unusual thought and maybe just a little crazy. What began with solely a few dogs, one employee, and some agility equipment has matured into the Bay Area's pre-eminent dog daycare and boarding facility, caring for properly over a hundred dogs each day. What hasn't been modified is their unique mission: we care for every dog as though they are our own. The security and well-being of your family member is the sole goal. Their services include Basic canine training, Dog handler, Grooming, Basic Obedience Training, Advance Training, etc.
Address-21 Mini Farm, 8th Avenue, Bandh Road, Chattarpur, New Delhi 110074