Here are some pointers to help you avoid some common blunders, misunderstandings, and disappointments when you first bring home a new puppy.
No Shower or Bath: If you are acquiring a puppy that is less than two months old, ask the breeder if you can give the dog a bath. Your breeder will very certainly warn you not to. The explanation is simple: the puppy will get a fever. This is not for the sake of dog grooming. The bath should be avoided so that the puppy does not experiment with different temperatures. The puppy is inherently warm and relishes the novelty of being brought into this world. A warm washing with a slightly damp towel is recommended, but a poorly done full shower can be disastrous for the pup.
No Anger or Pointing Fingers: A puppy, like a human child, is completely unaware of what is going on around him in the first few months. Yes, the pup recognizes you as the master, father, food god, and so forth. However, the puppy has no idea whether it is being mischievous, naughty, or destructive. All of this is just fun for the puppy. So, when the pup finds something, it wants to chew or destroy, it automatically figures it's time to play. All of life is a game to the puppy. As a result, as a pet parent, you must avoid expressing anger at the puppy. Okay, you want to train your dog. However, you should be aware that dog training is essential for their development.
No Lengthy Road Trips: You're happy about your new puppy and want to take her on a long journey to your relatives in another part of the nation. You want to express your joy by taking your puppy to the mountains or on a long trip to the beach. When the dog is small, you can completely avoid these situations. A child's stomach is uncontrollable. Most likely, you may vomit, feel dizzy, and confused, and be subjected to the unnecessary stress of traveling in a vehicle. Too much movement in the automobile will almost certainly cause complications for the child. It is best to avoid really long journeys with the dog.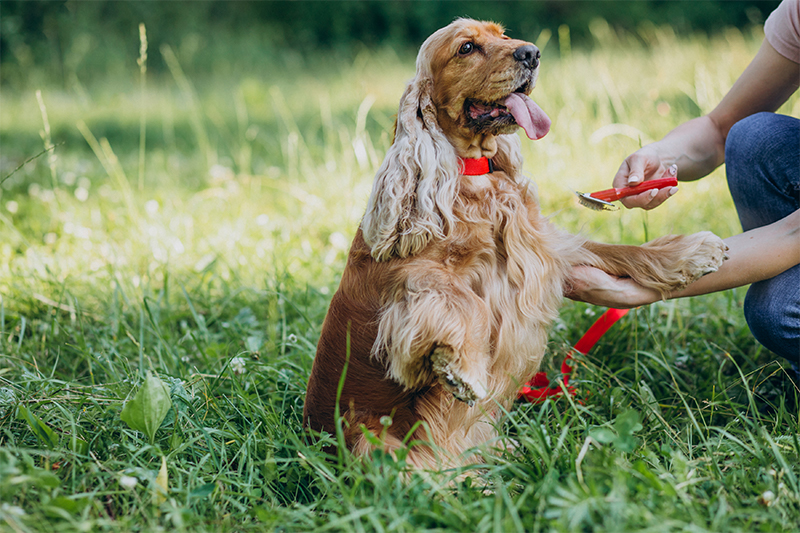 No Heavy Foods: You may be tempted to try new foods with your dog. You believe the puppy can digest everything. "Dogs are powerful," and "dogs can devour anything," are both misconceptions that are deadly. Dogs are food sensitive and can have issues due to their own specific capability as well as a natural aversion for some types of food that other dogs can consume. However, rigorous rules can be observed for a puppy. If you order food from outside, please do not feed it to your dog. There is a wide variety of dog food available that can be fed alongside recognized safe food products to your pooch.
Bark n Walk is a dog boarding company situated in Delhi-NCR that also provides training and sends dog trainers to your home. They have a dog training facility called "PawCademy" where dogs may learn dog commands as well as advanced level instruction and guard training. They have skilled staff that will treat your dog as if it were their own. They teach your dog simple commands like "come and go," "sit," "shake hands," and, most importantly, "no." Working dog owners find it too tough and time-consuming to handle everything at once.