Imagine you had just finished a hectic week where you were flooded with work and your furry companion had been at their best behaviour. As they see you relaxed, they want to do the same, hence they lay next to you. Suddenly it hits you that it's the weekend and you guys can have a blast rather than let the day just pass by. Now what could you do? You look towards the kitchen and think why to have the same regular food when you can have some pizza?
Sounds fun right? But this you can feel and say. What about the dog?
To let them also have a blast, dog cafes are the best choice. A place where a variety of their favourite food and fun can be found.
The idea of  a dog cafe in Delhi-NCR is not restricted to the enjoyment of your pet. It also includes the comfort of the guardian. Hence, we at Bark n walk has a dog cafe called PAWSOME CAFE which offers a delight of healthy and tasty food options.
Below are some other fabulous reasons for visiting a dog cafe this weekend:
COMFORT LOCATION
Location of every dog cafe matters. Being located in the midst of a city might attract humans but definitely doesn't serve their furry friends' need. Therefore, our Bark n Walk is located away from the hustle-bustle of the city but yet situated close to the city.
Apart from having different varieties of dog food menu to choose from, we also have a wide range of snacks & quick bites for the hoomans. Whenever the humans want to have a get together with their friends and family but the worry of leaving their pooches troubles, we are the perfect place to be at. While they enjoy their time, we take care of their furry friends at one of the best dog cafe & park in Delhi-NCR. 
AID FOR THE RESCUES
Many a times people don't understand the essence of care and love. But these four legged angels, do! A little bit of attention from you to them means a lot.
Sometimes, we come across a few people who want to help many dogs but can't find a solution. For them we become the last straw. Bark N Walk is one of the best dog boardings where every guest dog is treated with extreme care and respect. We make sure to fulfil their every need ranging from home-cooked food to toys & their fun play time for their entertainment.
FIRST CHOICE FOR TRAVELLERS
Travelling with pets sometimes becomes difficult. In this situation, one question always rises- " What's the best dog boarding place?"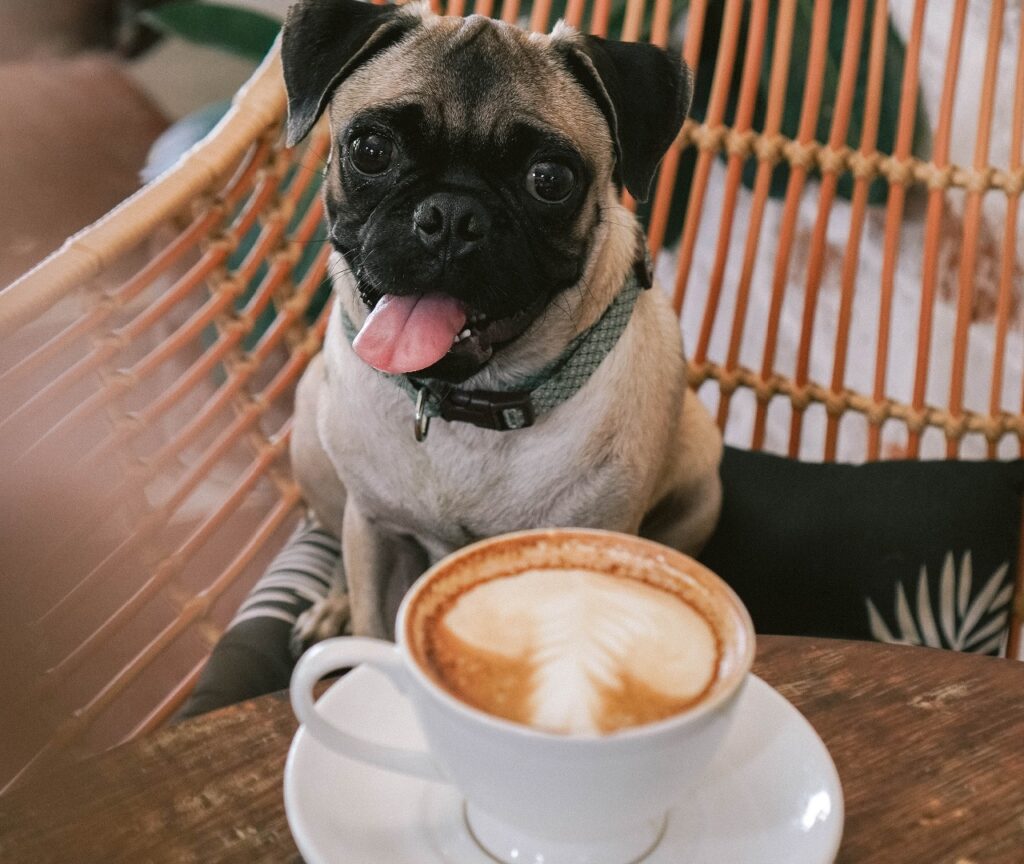 While we search and scroll through a lot of web pages, the most relevant answer comes across as the one place which is budget friendly and offers a comfort.
Bark n walk has always looked forward to having guests. Besides being one of the best dog cafes in Delhi-NCR, it is also one of the top choices for dog boarding across Delhi- NCR.
People who have to travel out of town or any other engagement where travelling with a pet restricts them, we come to the rescue.
COMPANY MATTERS
Just like us, dogs too need a company where they can be themselves. With our overflowing emotions, sometimes they too get overwhelmed. And now with the work from home culture has, at some point, restricted their outings. Hence, to help them run wild again, dog boardings are the best choice!
Having them meet new people and new friends is our motto. Once they gel up, there is no stopping them in exploring every corner of the field.
BENEFICIAL FOR HEALTH
This may sound weird but trust me when I tell you that being surrounded by these pooches helps us calm down & release stress.  Human mind reacts in such an interesting way whenever we see something small and cute.
A lot of people choose a dog cafe over a coffee house. Even though the coffee house might have an extravagant interior but it would immediately  fail before the utter cuteness & peace these sweet little creatures give us!
SOURCE FOR SOCIALISING
Dog cafes in Delhi- NCR have nowadays become a hotspot for many. They happen to be the best place for socialising and interacting with people having the same interests. Regular coffee shops have seen a decline because the pooches have taken a giant take over the market. They just attract more and more people ranging from teenagers to elderly.
It also happens to be the correct place for introverts. Although, it just doesn't define the choice of introverts but dog cafes do, do the trick. The usual crowd absorbs the tension and somehow the introverts drown within but dog cafes give them the space and time. They can sit all day and enjoy the company of dogs and humans. Whatever suits them the best!
Dog cafes aren't just the place to be this season but also a perfect place for your paw pals. A healthy, socially advanced and filled with fun. Something which would be a treat for you as well as your dog!