We know as paw-parents how far you can go for your canine's comfort. Valuing your bond with the pets there is some perfect and amazing Dog Boarding Centre in Delhi NCR that resists every hurdle in your dog's comfort and is an umbrella to every shade of your care. Delve into the nitty-gritty of these Dog Boarding Centre in Delhi NCR and watch who suits your must-haves.
Spreading the wings over Delhi NCR, Bark n Walk is a Day Boarding Centre that beautifully flags the co-existence. They have left no stone unturned in blessing dog-parents with every facility. Office days and can't leave your dog alone? Leave them with us during your working hours. Worried if they'll get a healthy environment or not? Visit the place and you'll not regret it because there are tons of activities waiting for your canine to join us. Wondering if people here are caring enough? The best place where you'll get trained and most caring pet-sitters are inviting you.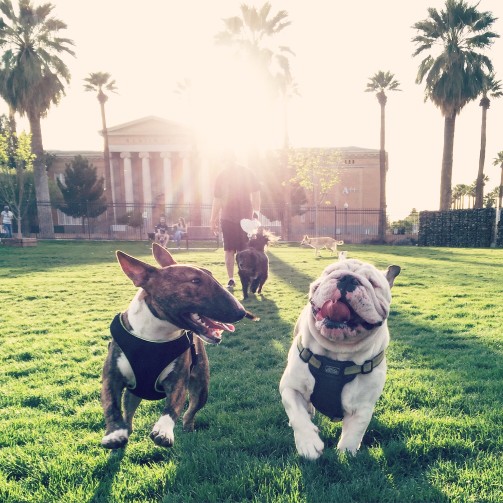 Summers hinted you grooming session? Take your canine along and join in their leisure time. Unable to match your canine's energy sitting amidst your four walls? Bark n Walk got you covered with their expanded fenced-in park that is well-equipped. Want to spend some time in a café but not leave them alone? Welcome to the Pawsome Café.
Want your little furry ball to train? Bark n Walk invites you to their Dog Academy that gives the best training across Delhi NCR.
Similar to their name, you can rely on Trust Dog Boarding Home to keep you dogs. The owner has his story for creating a home-like boarding facility. When traveling, he felt the need for a peaceful place as his home for his pet and not just a boarding Centre. And his need begets Trust Dog Boarding home where he never fails to give a homely touch to canines. Trust Dog Boarding Home is grounded in the feelings of dogs. They emphasize on pets having lesser pain to leave their parents for hours. They know how to pave the feeling and fill the moments with the home-alike surrounding.
Keeping in mind every need of dogs they have build a beautiful set up as a Dog Boarding Centre in Delhi NCR. They serve pet-owners in several ways such as grooming sessions, coach for training, swimming pool for summers, along with the boarding facility. They also facilitate people to take dogs for walks. The know how socializing is the key for dogs too and not just for the dog-parents. And therefore, they keep that point fair in their services. They create an environment where the fur kids can make friends and learn the social behaviors. They are about to launch the pet shop too in near future for pet parents to choose which brand and product use for the canine's grooming.
As a keen well wisher of dogs, here's my two cents to all the pet parents. Never leave your dog to any Dog Boarding Centre a day before you leaving to somewhere or some work. Take a thorough walk through every corner detail to the place and talk to the owners. Try to figure the know-how they carry about dogs. Get the best Dog Boarding and Care Centre for your canine.